The Red Fort, Delhi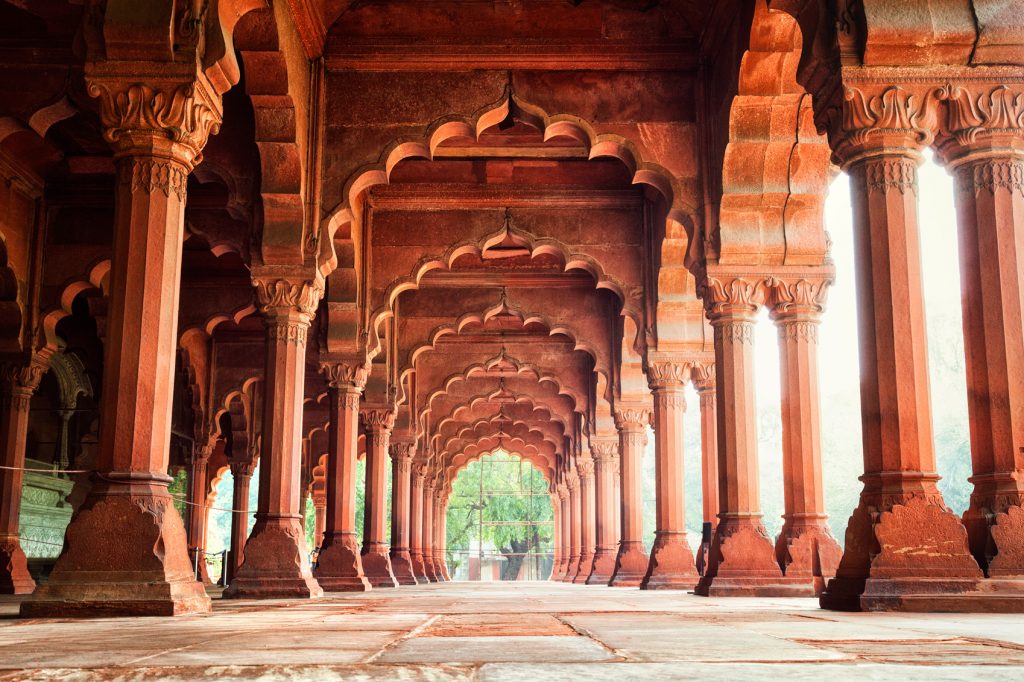 Having been the residence of the Mughal Emperor, The Red Fort is both ornate and imposing, offering a tranquil retreat from the city within its red sandstone walls. The architecture fuses Persian, Hindu and Timurid elements, making it typical of the Mughal Empire.
Jama Masjid, Delhi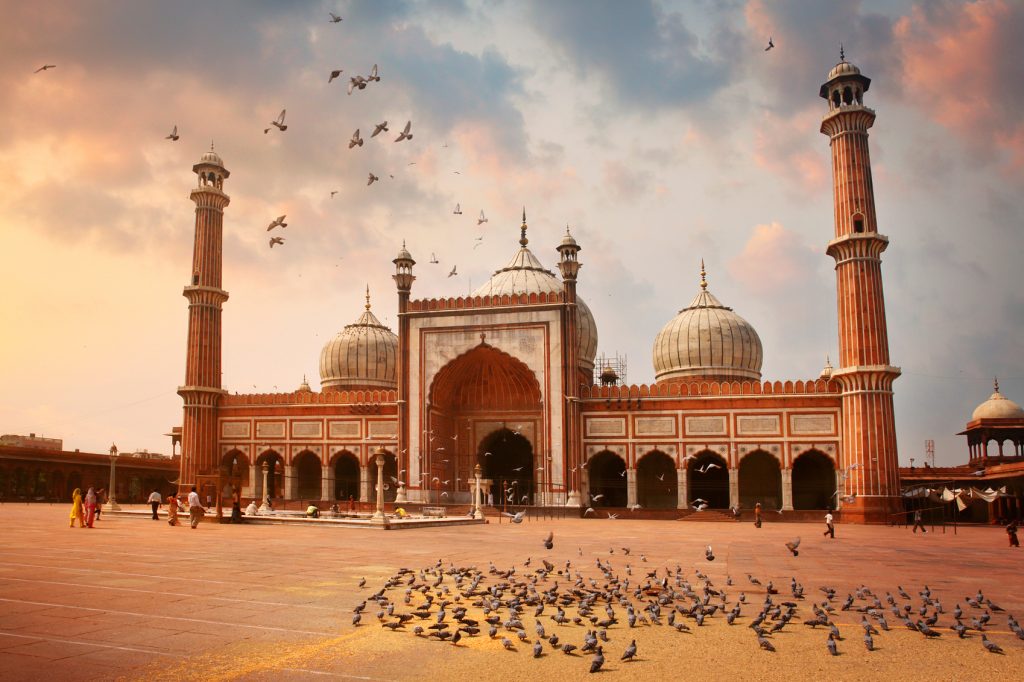 As one of the largest mosques in India, constructed in red sandstone and marble by more than 5,000 artisans, Jamal Masjid is certainly an impressive sight. Plus, having been built between 1644 and 1658, it is one of the last architectural works of the Mughal Emperor, Shah Jahan.
Humayun's Tomb, Delhi
It's this monument's status as the first garden-tomb to have been built on the Indian subcontinent that gives it such importance; it was even the architectural inspiration for the Taj Mahal. The setting chosen for the tomb is no less significant, as the shrine of 14th century Sufi Saint, Hazrat Nizamuddin Auliya.
Agra Fort, Agra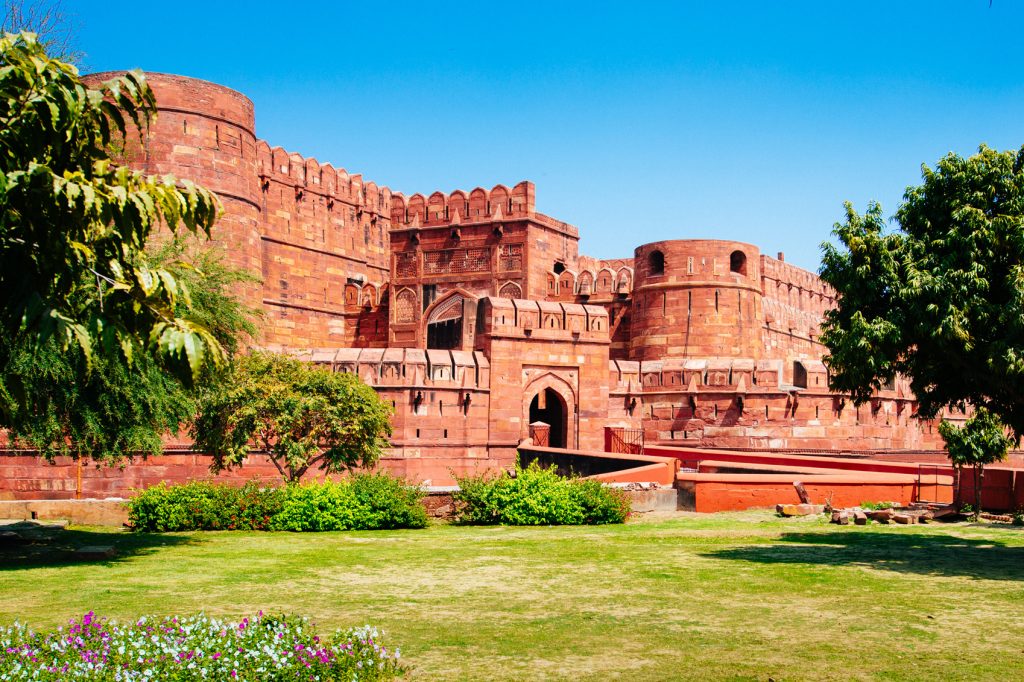 Just like The Red Fort in Delhi, Agra Fort is a red-sandstone fortress with high walls enclosing the former imperial residence of the Mughal Dynasty. Encompassing two mosques among its palaces and halls, it's easy to lose time while exploring the monuments and hidden corners.
Taj Mahal, Agra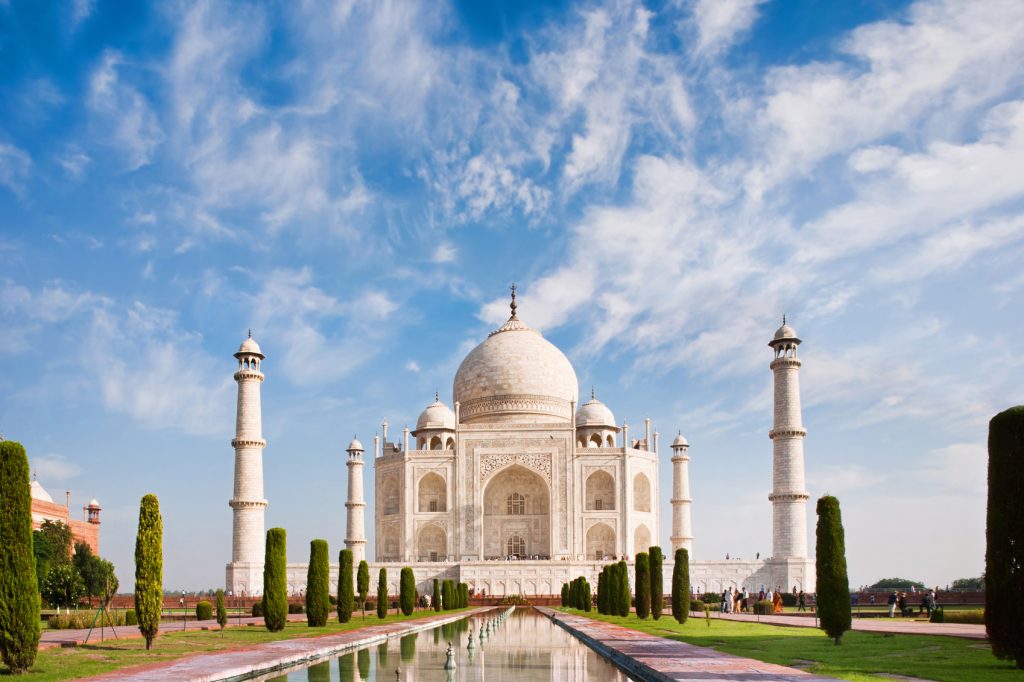 Undoubtedly India's most iconic monument, the Taj Mahal attracts visitors from across the globe, who all want to see of the white marble mausoleum at sunrise. The mausoleum was built in the mid 17th century to house the tomb of the Mughal Emperor's wife.
Jantar Mantar, Jaipur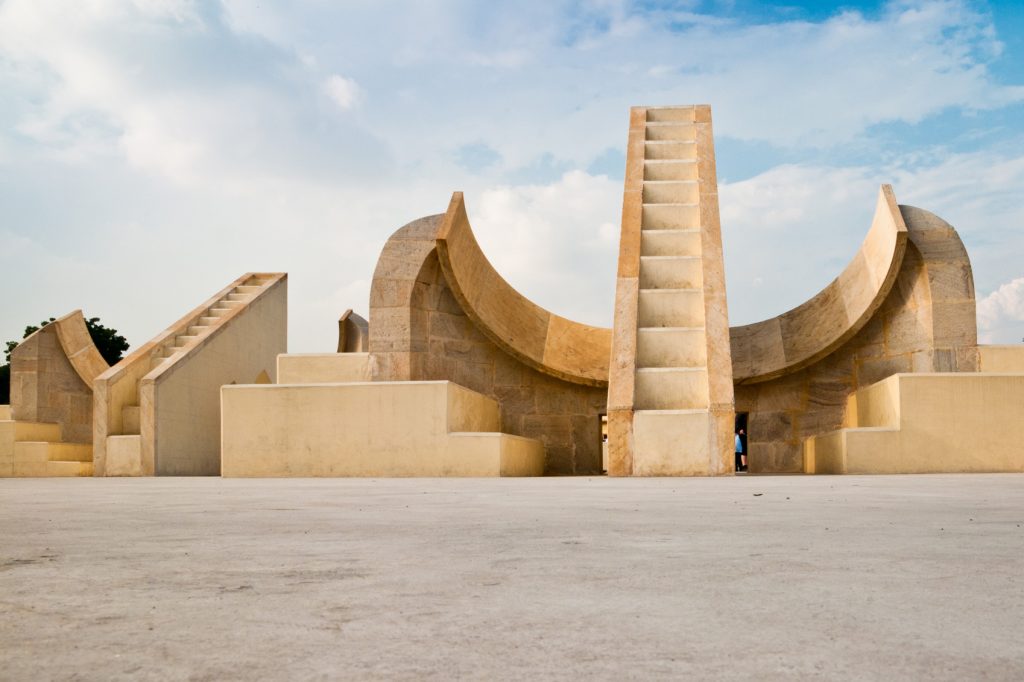 This monument in Jaipur is unlike any other you'll find in India. Jantar Mantar is in fact a collection of 19 architectural astronomical instruments, which were constructed in the early 18th century, giving fascinating insight into astronomy at that time.
Palace of Winds, Jaipur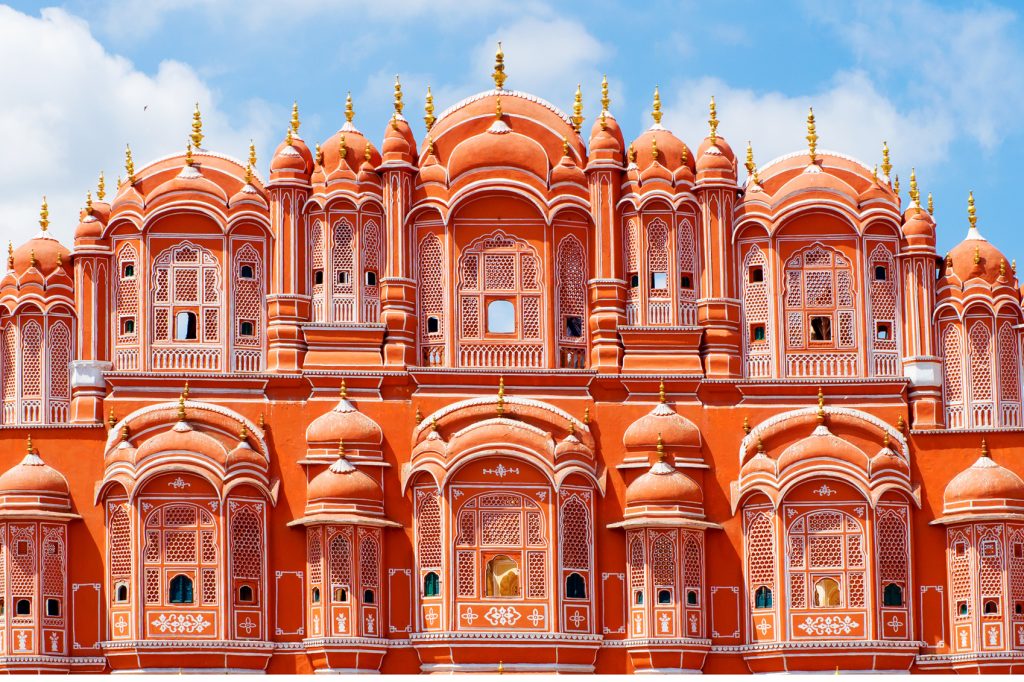 The curious structure of red and pink sandstone, Hawa Mahal (which is also known as the Palace of Winds), was built so the women of the Royal residence could watch street festivals without being seen.
Amber Fort, Jaipur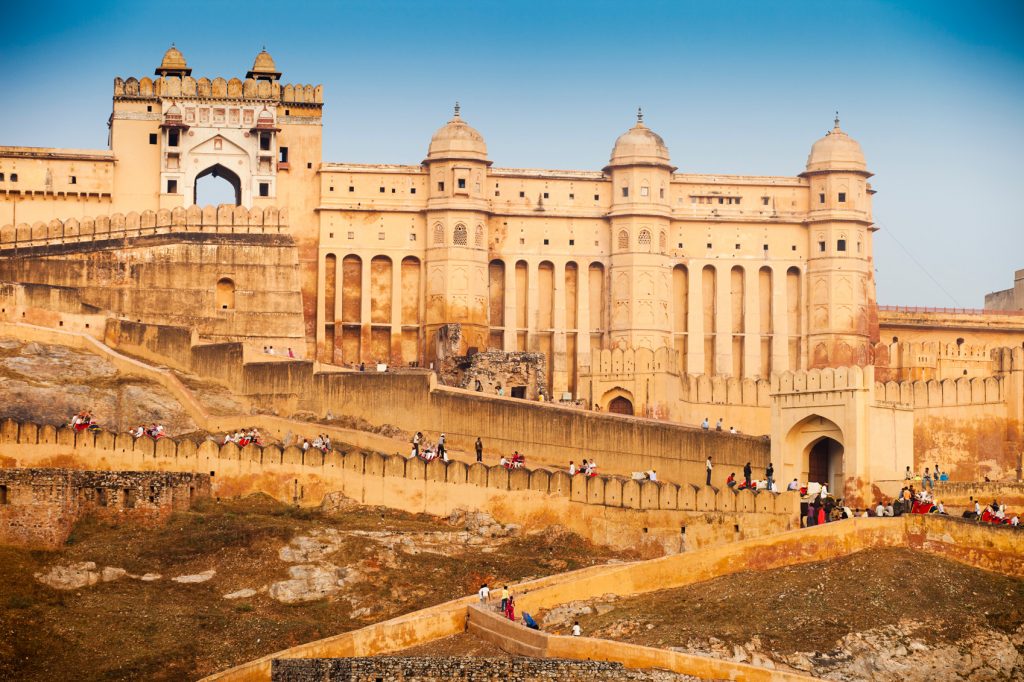 The Amber Fort sits within the town of Amer – the former capital of the state – just outside Jaipur, and is one of the region's most popular attractions for its ornate architecture of sandstone and marble, which dates back to 1592.
Chhatrapati Shivaji Terminus, Mumbai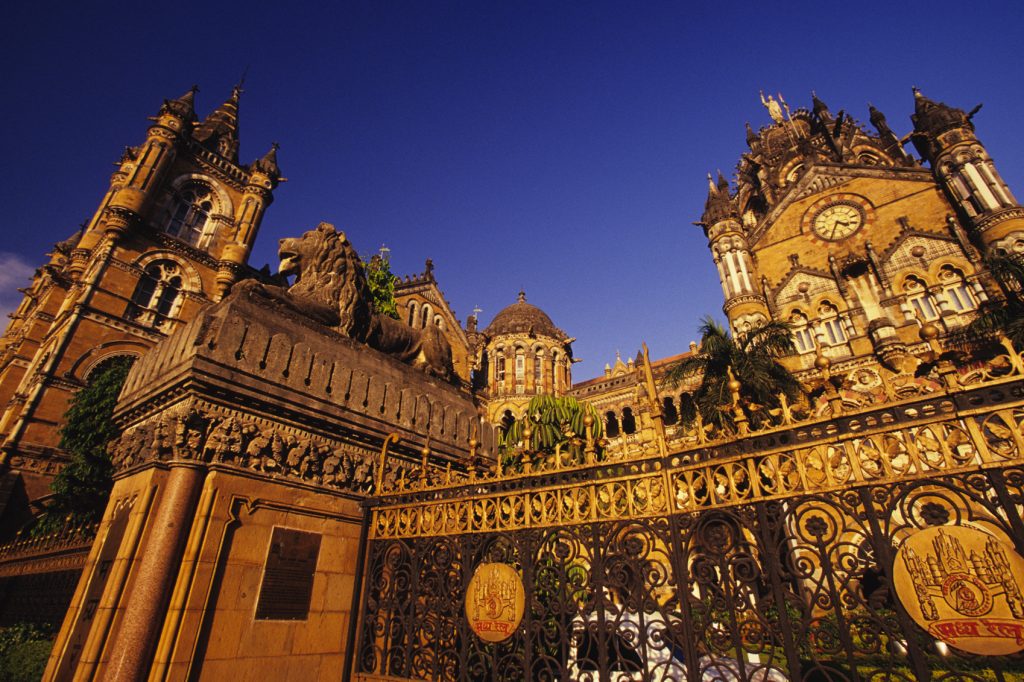 Reflecting a different era of India's past, the historic railway station Chhatrapati Shivaji Maharaj Terminus originates from the late 19th century, and is an impressive example of Victorian Gothic architecture.
Gharapuri, Mumbai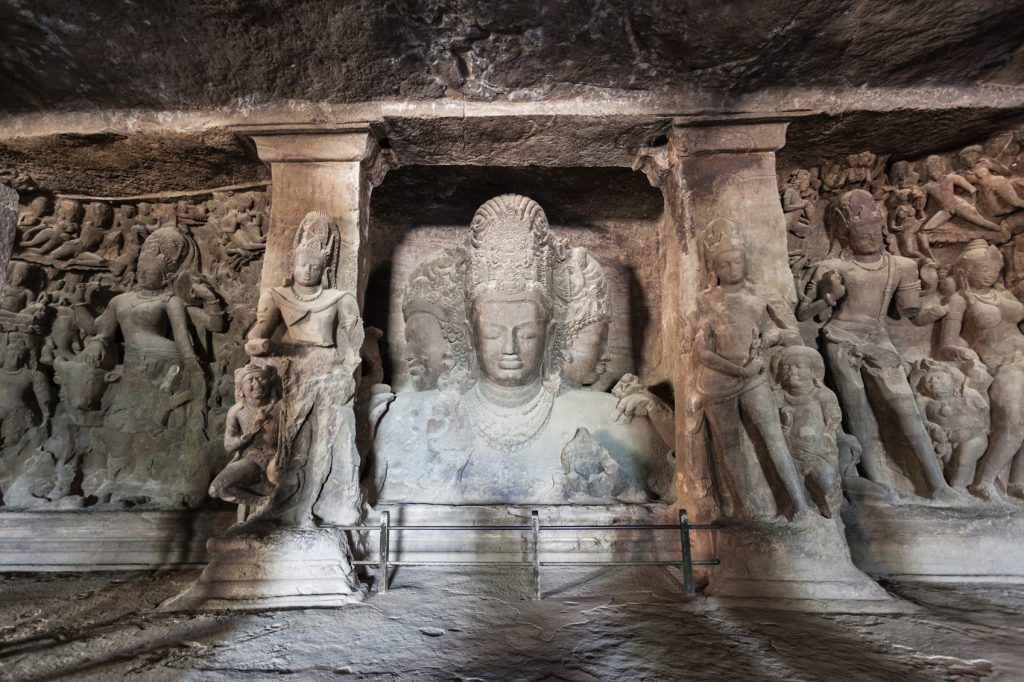 Named Elephanta Island in the 16th century by Portuguese explorers, Gharapuri is home to a network of sculpted caves, displaying rock art that's connected to the cult of Shiva. Situated within Mumbai harbour, it's an easy trip to take from the city.